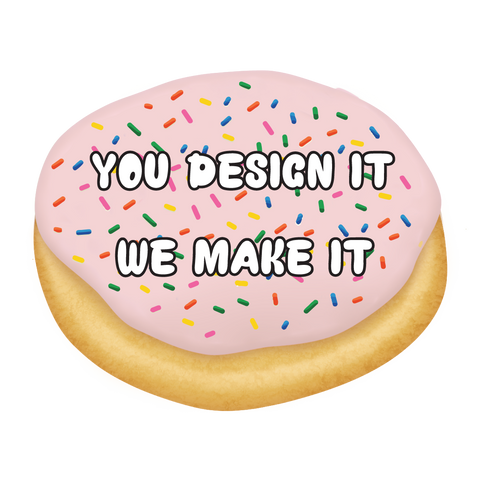 You describe the design & we'll make it for you! 
Just include the details of your design in the "Special instructions for McDaffa's box" (during check out), or email us at mcdaffasdonutcakes@gmail.com - (15 inches in diameter, serves 12-16).  BTW: Our donut cakes are peanut, tree nut, and animal product free containing no egg or dairy.  *Please note that our frosting is made on equipment that is exposed to wheat, egg, dairy, and soy - our products do contain soy. 
  *Warning* by requesting our custom product you are about to give full creative control to someone who makes delicious donut cakes. See for yourself!
Related Products
---